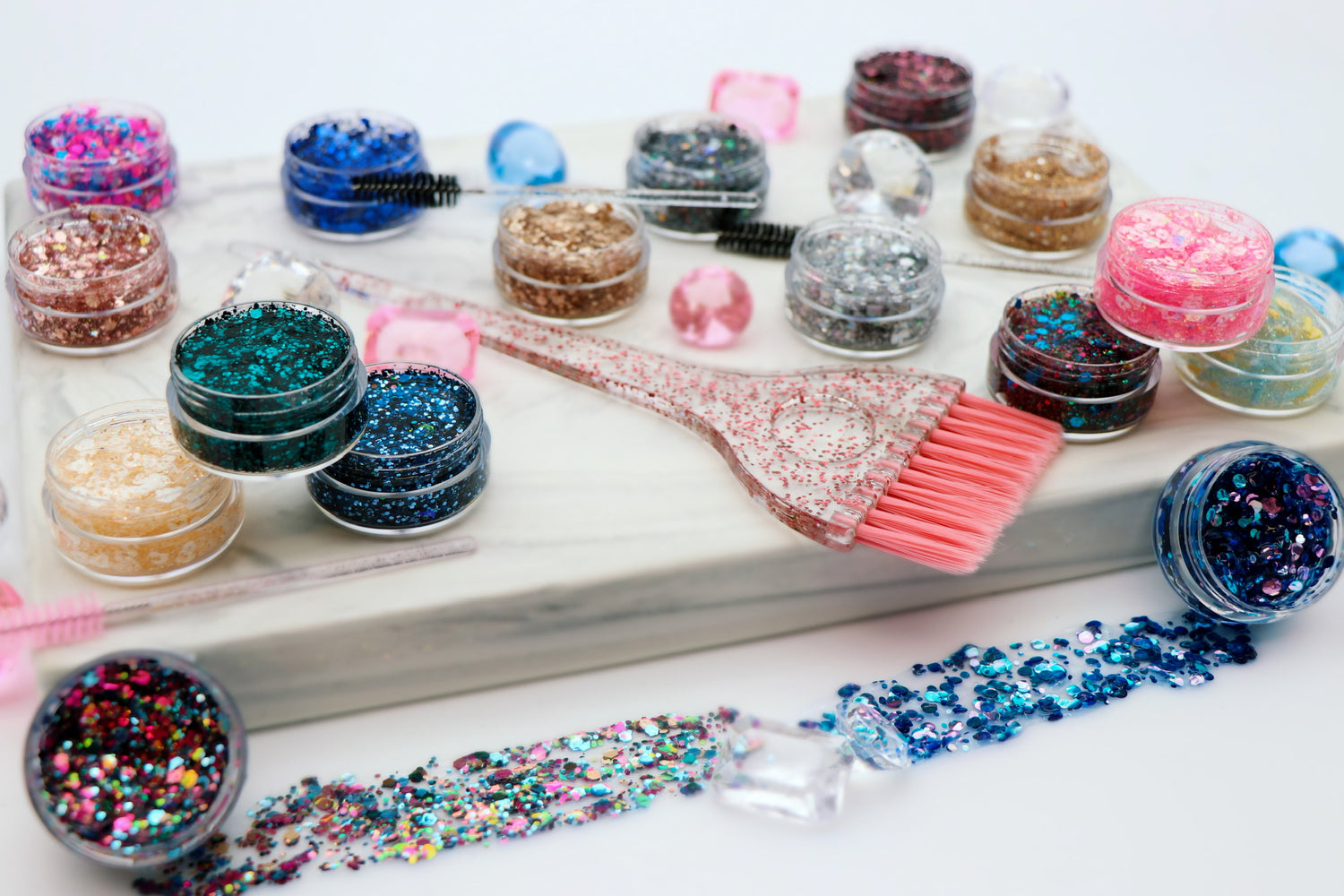 $175
1 Hour
Up to 6 kiddos ($20 each additional kiddo)
Child will get to create two 2oz Hair & Body Glitters with dozens of colors to choose from
Scent add ins (optional)
Gift for host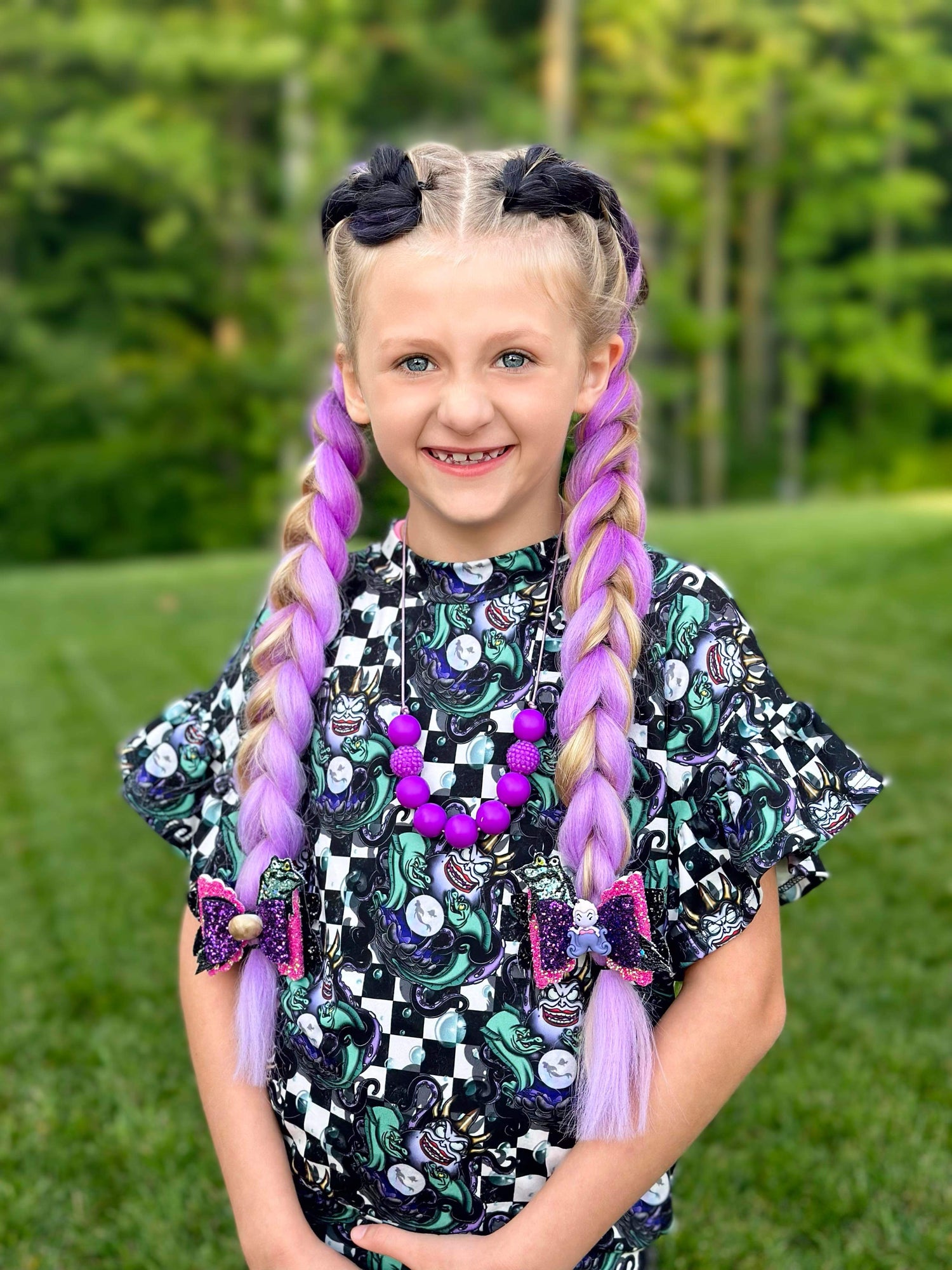 $250
2 Hours
Up to 6 kiddos ($30 each additional kiddo)
Child will have choice of 1-2 Color Pops w/ briads
Hair Tinsel
Gift for host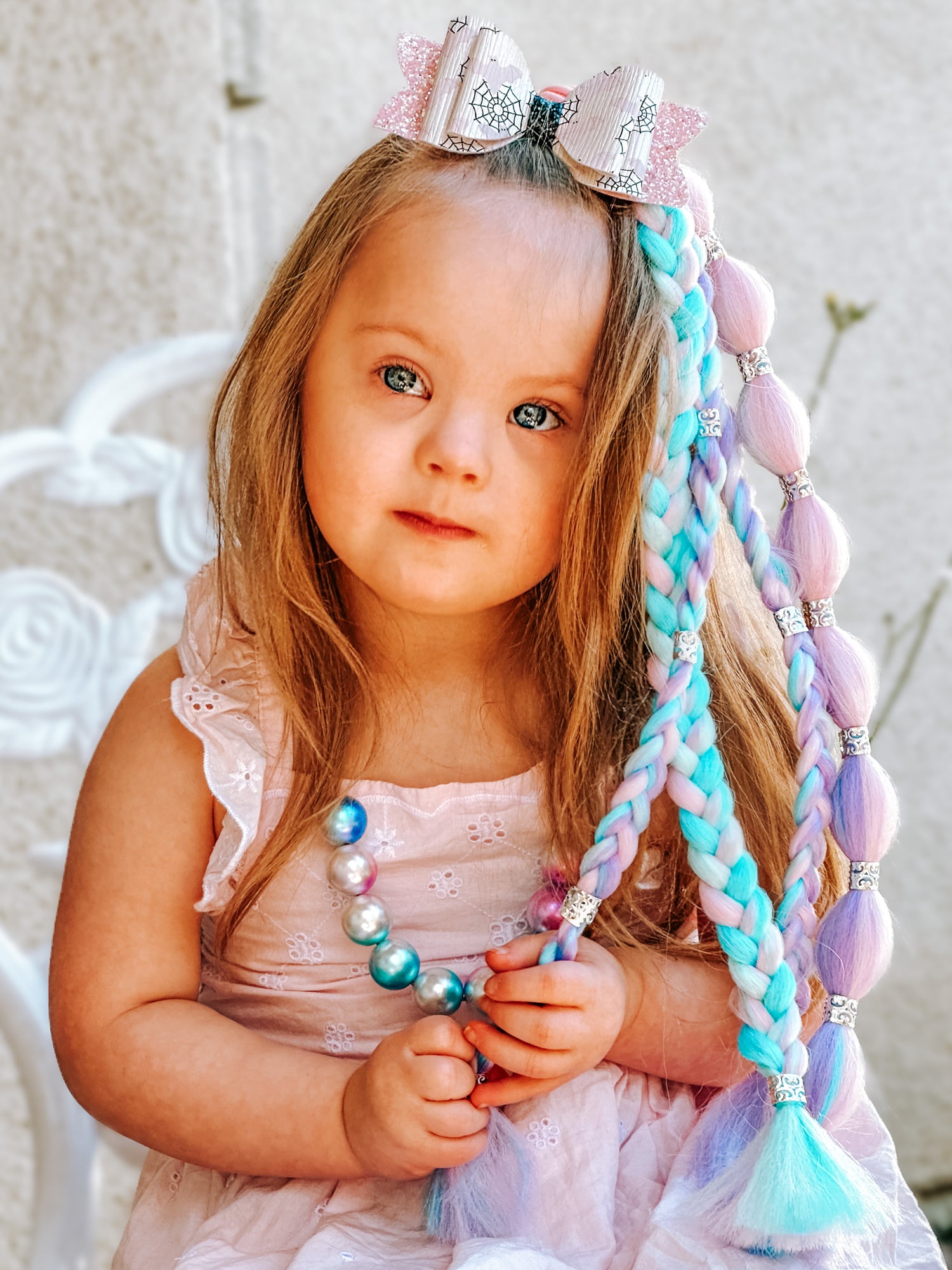 $300
2.5 hours
Up to 6 kiddos ( $35 each additional kiddo)
Child will have full creative control and pick multiple colors, beads, tinsel & clamps to create their own take home ponytail with 3-4 braids
Gift for host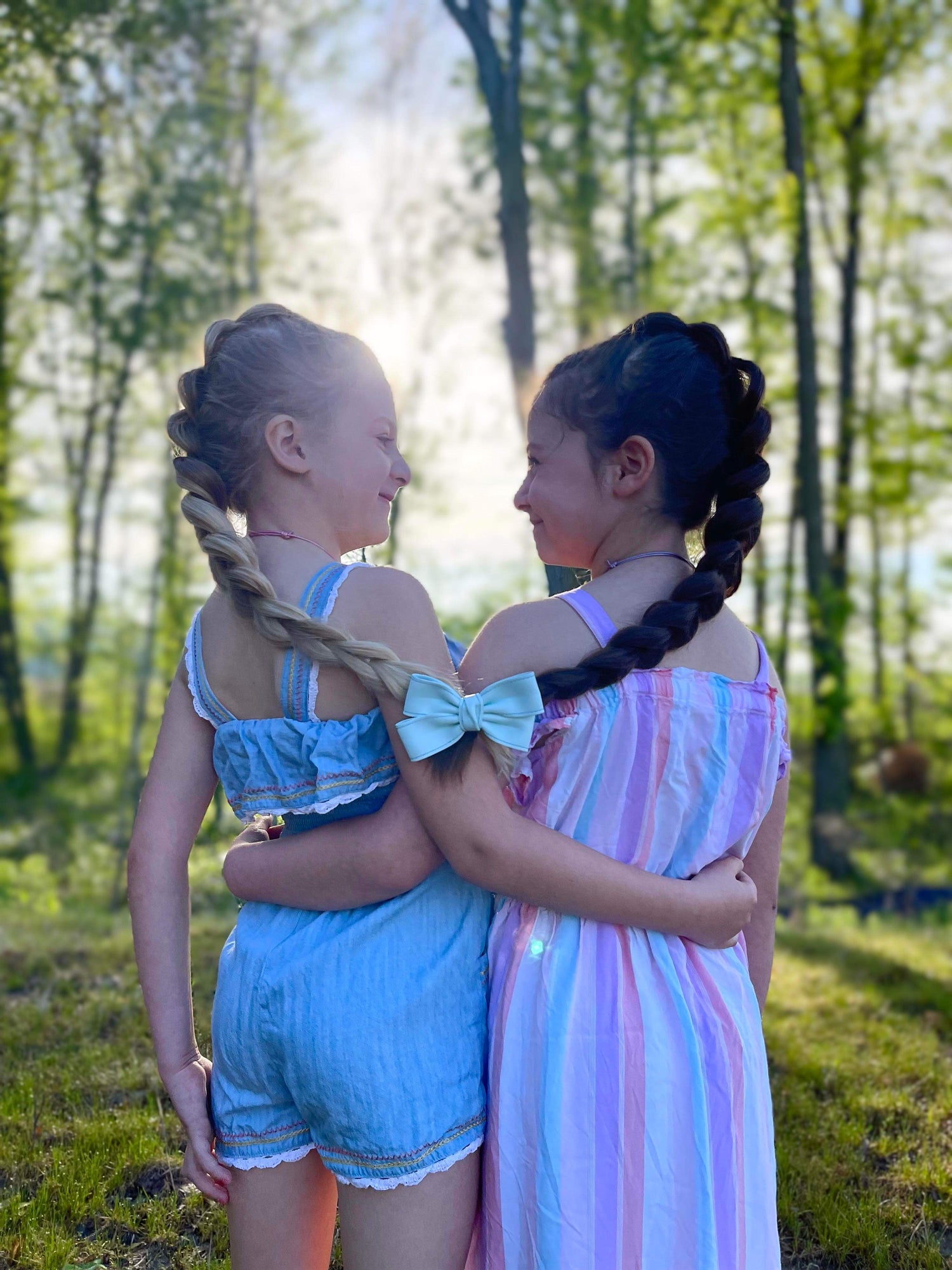 $350
2.5 hours
Up to 6 kiddos ( $40 each additional kiddo)
Child will get to pick from Braid Bar or Color Bar
Gift for host & each guest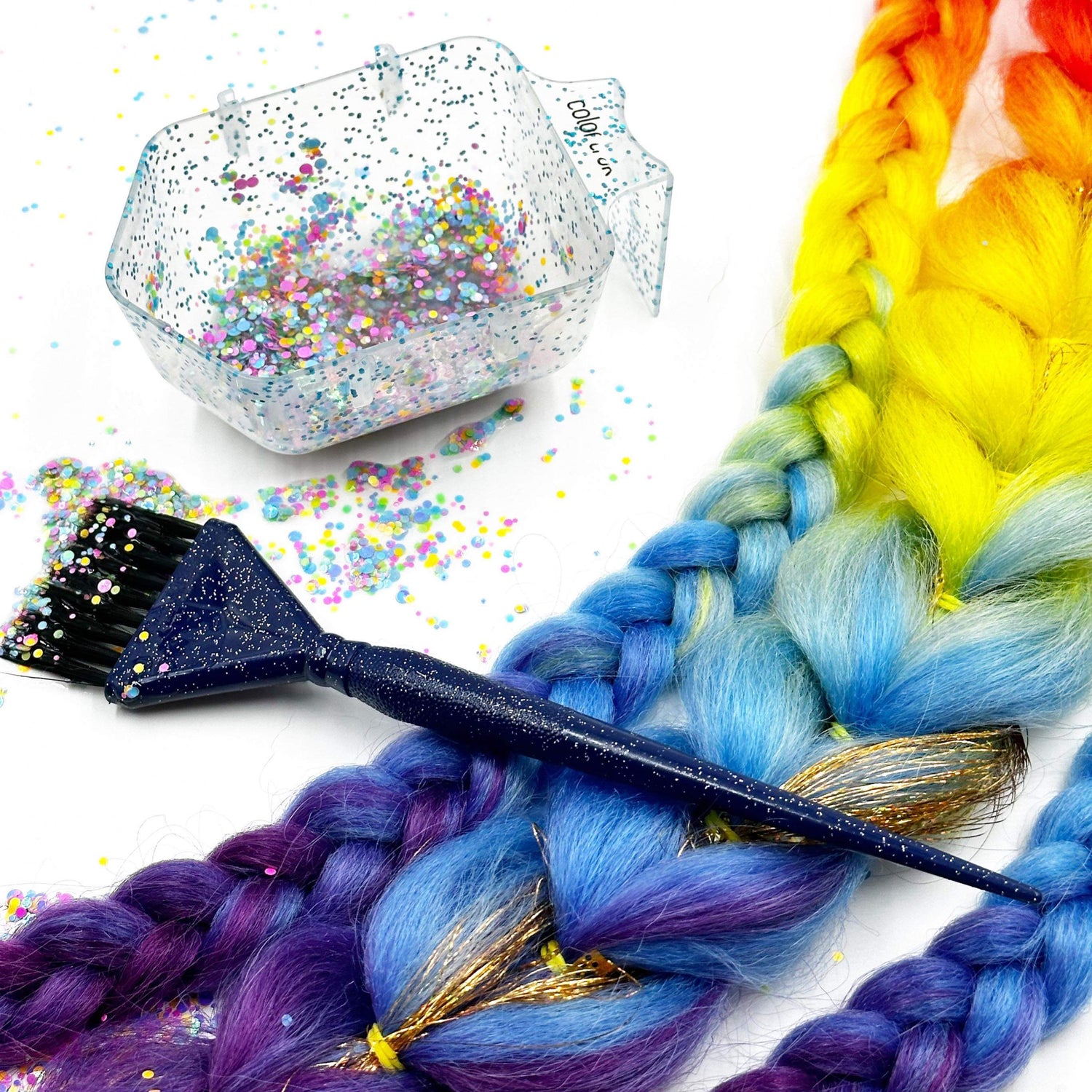 $25 per person
Want the full KJS Experience? Add on the Glitter Glam Bar for an additional $25 each person when booking a full Braid Bar or Color Pop experience.
Proudly located in Auburn Indiana
$50 NON REFUNDABLE deposit required to book party. Party must be paid in full 1 week prior to your experience date!

Parties over 15 miles will require additional travel fees!